AFD China Case Study - Review on Refusal and Cancellation Request against a Cited Mark Registered for nearly but Less than 3 Years
2018-03-15
The applicant states to the Trademark Review and Adjudication Board that investigation shows the cited mark has not been used for nearly 3 years and the applicant will request to cancel the cited trademark once it has not been used for 3 full consecutive years. Once the cited mark is cancelled by the Trademark Office, there will be no prior art issued for the applicant's trademark application.
A US applicant filed a trademark application "RAVENSCROFT" (see graph 1) in 2014 and received the Refusal Decision from the Chinese Trademark Office in May, 2015. The Office refused the registration of the applicant's mark on the grounds that it was similar to mark No. 10005277 "RAVENSCROFT" on similar commodity registered by GERMANY GAVEAU MUSICAL INSTRUMENTS (AMERICA) CORP.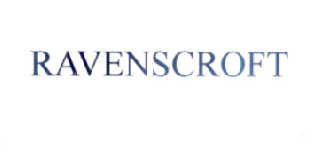 graph 1
Mark No. 10005277 cited by the Office was registered on November 28, 2012 and has been registered less than 3 years by the time the applicant received the Refusal Decision in May, 2015.
The applicant requested review against the Refusal Decision with the reason that the cited mark should be cancelled due to non-use in 3 consecutive years on the approved goods from the date on which it is registered. The applicant would soon file cancellation request and pled that the Board would review the case after the cancellation request is filed and approved. In the end, the Board issued the Review Decision on Refusal in December, 2017 holding that the Office's cited mark No. 10005277 had been cancelled due to non-use in 3 consecutive years thus could no longer block the preliminary approval of the applicant's trademark application. The Board decided that the trademark application shall be preliminarily approved.
As their Chinese agency, AFD China represented the applicant to handle the review and the relevant cancellation request.
Remarks:
The key to success in this review is that cancellation request on the ground of non-sue in 3 consecutive years has been filed. The cited mark and the applicant's mark consist of the same letters and nearly the same in terms of the overall looking. These two marks are generally identical. Under such situation, it will be meaningless to argue that these two marks are not similar. After investigating the operation situation of the owner of the cited trademark, the applicant learnt that the cited mark had never been used and then decidedly filed the cancellation request. The other point to be noticed in this review is that the cited mark had not been used closed to but less than 3 years. Then the applicant requested the Board to delay the examination on this review in the review request and the statement of the supplement evidence. The case set a good example for applicants who face similar situations.