AFD China is Recommended in World Trademark Review's WTR 1000 list of 2018
2018-01-30
Through months of survey and research, World Trademark Review 1000 2018 – The World's Leading Trademark Professionals is published in January 2018.
We are honored to announce that AFD China is listed as a Recommended Trademark prosecution and strategy firm in China. And, Ms. Xia Zheng, the founder and president of AFD China, is also listed as a recommended individual for trademark prosecution and strategy.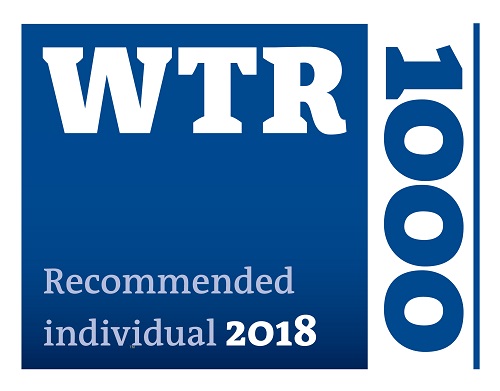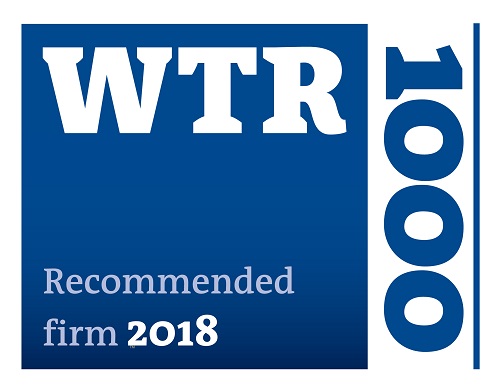 As a professional trademark firm, our service covering all aspect of trademark matters, including but not limited to trademark strategy, trademark application, trademark opposition, trademark refusal and trademark maintenance.
It is the first time for us to take part in the survey and we feel really happy to obtain WTR's recognition. We will go no providing high quality services to clients who need any assistance regarding trademark matters.
WTR is the world's reputable trademark magazine which provides readers with the latest development and information in the trademark field, and selects reliable trademark agency for those who need relevant service.